About us
2003–2005
Company Systemart s.r.o. was founded in 2003 in Hradec Kralove, Czech Republic. At the begining the company specialised in accounting systems for small to medium sized companies. From this work a popular accounting system Tempo was developed which is still used by many companies today.
2005
Thanks to Tempo, the company was able to expand at a vigorous tempo. This led to establishing an office in Prague.
2007
While developing accounting software we received increasing requests from companies asking for a comprehensive but easy to use attendance system conected with the possibility to record work according to the specific needs of various companies. As a result of this, in 2007 the company focused on this product and started to develop what is known succesfully today as 'VÝKAZ PRÁCE' which connected attendance with the recording of work according to the needs of individual users.
2008
Thanks to fast growth, in 2008 the company established a third branch in Brno.
2008–2017
In the following years there were many developments. For example, we developed an application for mobile devices and a lot of new features were added that came from the requests and needs of our clients. In 2016 the application was expanded for use with fixed terminals. It is used for permanent workplaces and either chip or fingerprint can be used to login.
2017
Today there are four possible ways to utilize the application. It offers various ways to record work and attendance which makes this product perfectly adaptable for all users. Records can be entered via the web, from PC, mobile phone or from fixed terminal. One of the important steps forward was the localisation of the application to the Slovak language.
2018
In 2018 we plan to localise the application to English and make it available world wide under the name, Logeto. Company Systemart s.r.o. is a Czech company with a team spirit and prefers a consultative style of development and leadership.
---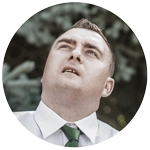 David Petrík
Development and technology
David secures ideas will become reality and is responsible for the fluency of the system. He belongs to those fundamental technocrats who always try to maintain a constant supply of ideas on a real horizon. David studied at Brno university of technology. In his free time he is a dedicated scuba diver and traveler.

---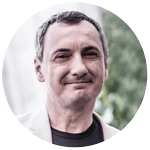 Petr Slivka
Analysis
Petr is one of the founders of the company, for years he worked on the development of customers economic software. For the last ten years he has been the one who has brought the ideas and inovations to Logeto and seen them through to completion, sometimes even in a partisan manner. Petr studied at the Czech technical university in Prague. In his free time he draws energy from traveling.

---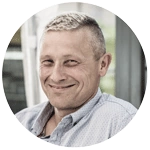 Pavel Bláha
Strategy
Pavel is a strategist and he also dedicated part of his time to consulting on the development of Logeto. His 31-year experience in leading a large construction company enables him to know what companies want and need from the application. Pavel studied at the Czech technical university in Prague. He cares about the natural enviroment and spends his free time working on his house and garden.

---